Manitou Mezzer Pro 29" Fork Review and Test
I wanted to check out the Manitou Mezzer Pro 29 fork because I have heard great things about it and it mostly fly's under the radar mostly due to the popularity of its competitors like Fox Shox and Rockshox forks on the market. I personally like to try and ride more obscure brands and smaller brands then the average biker. I like to be different and gravitate away from the common trends so this also led me to want to try out this fork cause I don't think I've ever seen anyone riding it on then trails here in Colorado. 
Here's a link with more details and to purchase the Fork from us : Click Here 
Here's some key specs from the manufacturer:
37mm stanchions, Reverse Arch design, and Hexlock SL2 axle combined together result in ultimate stiffness
Originally developed for the Dorado down-hill fork, the Dorado Air Spring offers ultimate sensitivity featuring a self-equalizing negative air spring. When inflating the fork both the positive and negative air chambers are filled simultaneously equalizing the pressures to create an incredibly supple feel
IRT (Infinite Rate Tune) volume adjuster allows control over the mid-stroke support and bottom-out progressivity independent from initial spring rate to independently tune small bump sensitivity and big-hit performance
Sealed MC² damper provides a range of blow-off thresholds to satisfy any requirement with separate high-speed and low-speed adjustments. Utilizing a bladder, our new sealed cartridge maintains damping consistency in the most severe riding conditions.
140mm to 180mm internally adjustable travel in 10mm increments (travel spacers included)
27.5" and 29" wheels
Integrated flexible fender can be installed/removed by three small screws threaded into the arch of the fork
Unboxing the fork: 
Pretty impressive looking for right out of the box and feel a lot lighter than it looks with the 37mm stanchions. Comes with mountable front fender which looks cool and flexible. The Fork is internally adjustable for travel from 140mm to 180mm which is awesome and comes with travel spacers.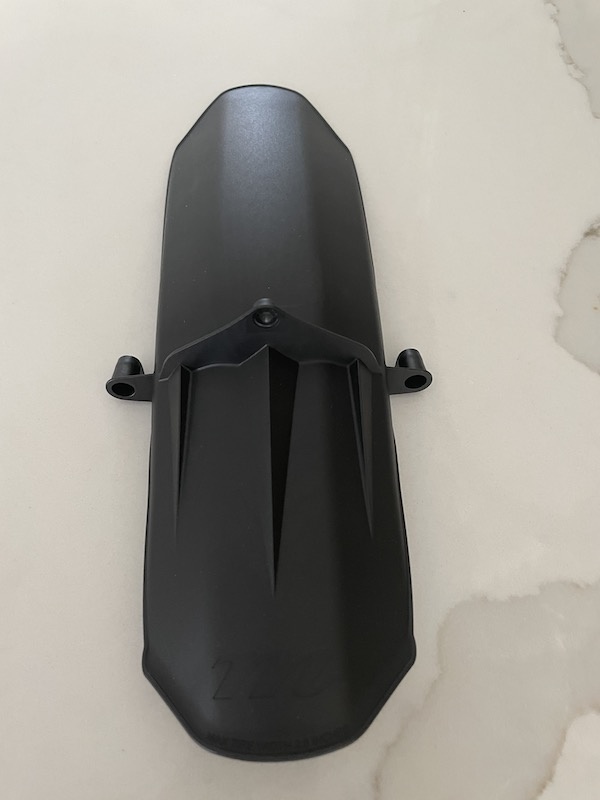 I'm going to ride and test the shock at 160mm of travel since that the two different shocks I'm comparing it to, the Fox Shox 36 and the Rockshox Yari RC 160mm.